DATABASE TUTORIAL
Import your form database fields (CSV file) into Microsoft Excel for organized data ready for sorting.
Click Here for more Tutorials (statistics, pop accounts, etc.)
Login to database administration and download the CSV data file somewhere on your hard drive
(Please note where you save your file so you are able to find it later)
Open up a Blank workbook in Microsoft Excel
Under the data menu, Select IMPORT EXTERNAL DATA, then IMPORT DATA as shown below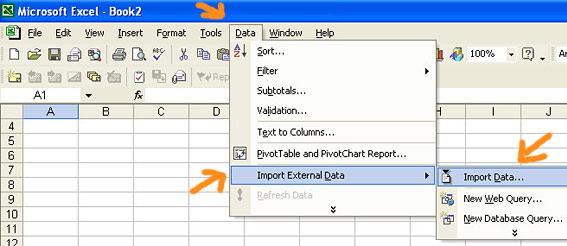 At the bottom of the dialog box, change the FILES OF TYPE drop down to read "ALL FILES".
Use the LOOK IN drop down to navigate to the location on your hard drive where you saved the
CSV file as shown below. Click once on the file to select it, then click OPEN.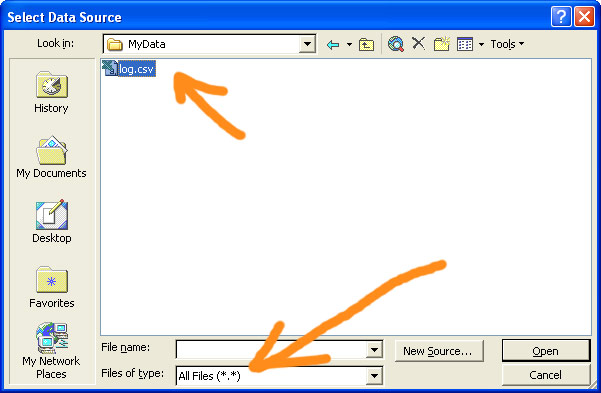 When the TEXT IMPORT WIZARD APPEARS, change the data type to DELIMITED, and hit the NEXT button.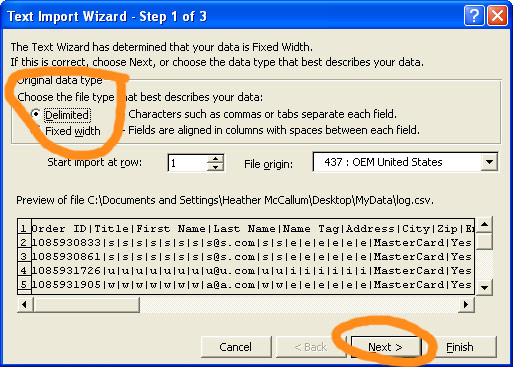 In the DELIMITERS box, deselect any default delimiter, and put a check by OTHER.
In the small box to the right, insert a PIPE SYMBOL. The pipe symbol is the vertical line above the enter button on your keyboard. Use the shift key to type this symbol --> ' | '
Notice that the columns align your data perfectly. Hit the NEXT button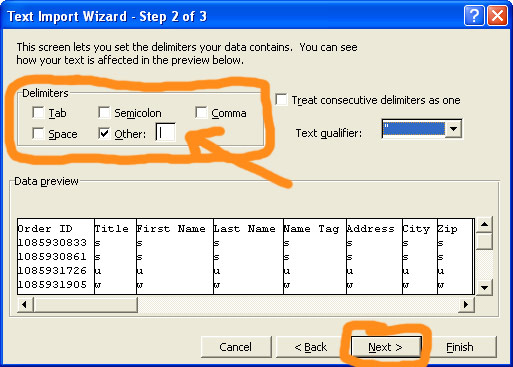 For the next screen, Select GENERAL and then the FINISH BUTTON
For the next screen, click OK
You now have you data ready for you to save as a familiar excel spreadsheet where you can sort and modify your feedback history!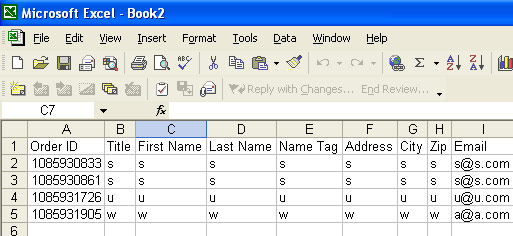 Website Design and Production • Site Hosting • Maintenance • Flash Animation • St. Augustine, Florida
Home | Our Team | Portfolio | Pricing | Get a Quote | What Does Your Site Do? | General Inquiries | Customer Support

©WebWorksPro, Inc. All Rights Reserved